Wait! Don't tell us that you clicked on this blog expecting to find content that you thought was something else?
Are you an international student? Missing your family dinners back home? That never-ending display of dishes, each one tastier than the last. Your brother wanted ribs, your father wanted smoked brisket, and you wanted something spicy. Your mother made it all with a smile on her face the whole time. The hardest thing about those dinners was choosing what to devour first, right?
Now you're studying abroad alone, you don't know how to prepare the feast your mother cooked up with so much love for your family. Don't fret – we've got the solution. Check out the awesome Threesome Pit Plate at The Smoke Haus.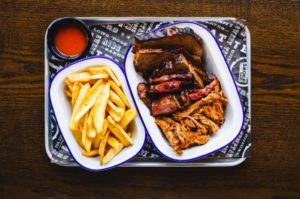 Choose from six kinds of meats, all slow cooked, and create your own masterpiece: melt in your mouth pulled pork, smoky brisket, tender and juicy baby back ribs, authentic NY deli style Pastrami, and spicy BBQ tender chicken. Is your mouth watering yet?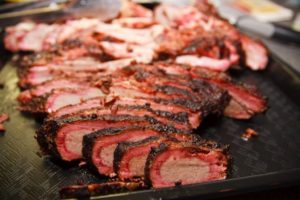 We don't skimp out on the portions of our succulent meat. This is a meal that doesn't just feed your stomach – it feeds your soul. Come on over and indulge in this meat lover's dream come true. Until you see your mother again, let The Smoke Haus give you the feast you're longing for. Now, isn't that better than the threesome you were thinking about?