Wait! Don't tell us that you clicked on this blog expecting to find content that you thought was something else?
Are you an international student? Missing your family dinners back home? That never-ending display of dishes, each one tastier than the last. Your brother wanted ribs, your father wanted smoked brisket, and you wanted something spicy. Your mother made it all with a smile on her face the whole time. The hardest thing about those dinners was choosing what to devour first, right?
Now you're studying abroad alone, you don't know how to prepare the feast your mother cooked up with so much love for your family. Don't fret – we've got the solution. Check out the awesome Threesome Pit Plate at The Smoke Haus.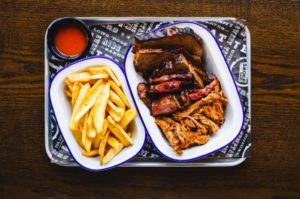 Choose from six kinds of meats, all slow cooked, and create your own masterpiece: melt in your mouth pulled pork, smoky brisket, tender and juicy baby back ribs, authentic NY deli style Pastrami, and spicy BBQ tender chicken. Is your mouth watering yet?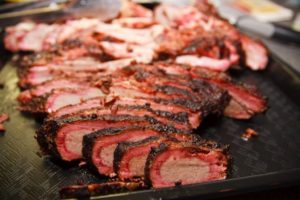 We don't skimp out on the portions of our succulent meat. This is a meal that doesn't just feed your stomach – it feeds your soul. Come on over and indulge in this meat lover's dream come true. Until you see your mother again, let The Smoke Haus give you the feast you're longing for. Now, isn't that better than the threesome you were thinking about?
Janna from Hamburg, Germany, a Journalism student at Cardiff University, turns to hotdogs  when she's struggling to finish her assignment. One bite and she is transported back home to her
garden where every Sunday her father would light up the grill and prepare lunch for her family.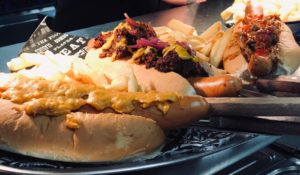 Neha from Delhi, India, joins her university friends for Friday dinners to recreate her weekend catch-up sessions with childhood friends back home. Chatting over mouth-watering vegetarian cuisine in Cardiff makes the distance to home feel so much shorter.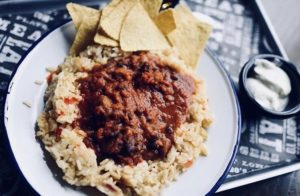 Tanisha from Kingston, Jamaica celebrates a glorious sunny day in Cardiff with a golden fried crispy chicken breast. She basks in the sun on her way to the restaurant where she treats herself to a mouth-watering meal. The sun warms her body while her comfort dish warms her soul.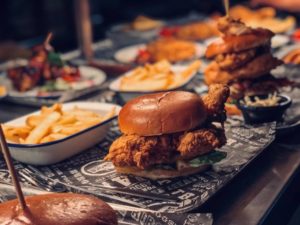 Zhihao from Beijing, China, orders pork ribs after wrapping up his weekly Facetime call with his mother. Nothing can replace his mother's delicious pork ribs which are cooked with love as the main ingredient, but the Smoke Haus gives her a run for her money. His weekly pork ribs are a tribute to his mother's cooking.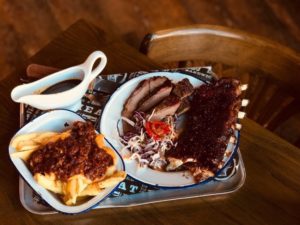 Remember going out for a big juicy burger with your friends to your favourite restaurant to help deal with the stress of coursework? Yes, we all have turned to food for comfort at some point in our life. Comfort food can provide a much-needed hug or a pat on the back when we feel the blues. Thank you, food, I really needed that.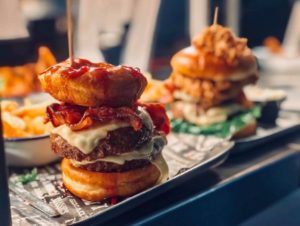 Come on friends, mates, amigos, 朋友, tell us why you turn to your comfort food.
Starting your university life can be scary, especially as an international student. Making new friends, having new experiences and facing new challenges are all things to look forward to. However, as the months start to pass and the classes end, you can start to feel lonely. Some of your friends go home, but you might be staying in Cardiff over the Easter break.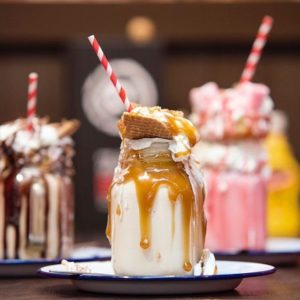 Sofia, a Latin-American student, is studying a Masters in Physics at the University of South Wales. She hasn't been able to see her family, friends and her dog back in Colombia since September. One of Sofia's favourite activities back home is her Thursday ritual of meeting up with friends on the high street in Bogotá. They had the best time drinking ice cold milkshakes while discussing their future plans. Her favorite joint was a restaurant with graffiti filled walls and kick ass music.
This milkshake meet up with her friends was not only a tradition, but also a moment of bonding with her mates. Every Thursday Sofia wishes she could go back to that time of her life. But Sofia didn't want to be sad – instead she decided to Google the best milkshakes in Cardiff. Coming across a few results, the one that caught her attention was a restaurant that mirrored her favourite restaurant back in Colombia: The Smoke Haus. Situated on Mary Ann Street, the American-style restaurant offers 6 different types of milkshakes. Here are a few to get your taste buds tingling!
The Toffle: Toffee pudding ice cream with waffles, toffee sauce and mountains of whipped cream. Yummy!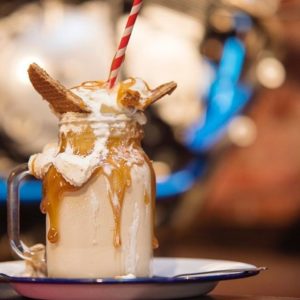 Fairground Delight: This is one for all the strawberry lovers out there! Strawberry ice cream and strawberry puree topped with lots of whipped cream, a donut, marshmallows, and tangfastics. What else could a strawberry fanatic want?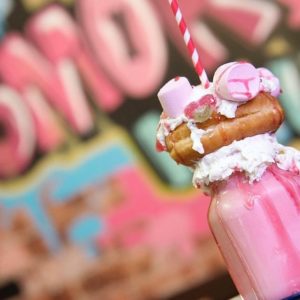 And Sofia's favorite The Choco Nightmare: Not for the faint hearted! With chocolate in every corner, delicious whipped cream and digestive biscuit to give the final touch.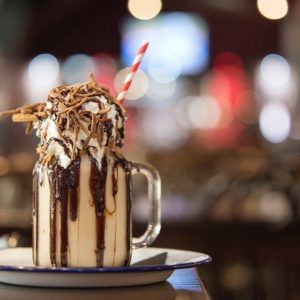 Now, Sofia has a new tradition. She meets up with her uni friends at her favorite comfort food restaurant. She feels great, because she's able to continue her tradition with her new friends and a great shake.