Here in the heart of Cardiff, The Smoke Haus brings comfort food all the way from the southern states of America right to Wales. We want Cardiff locals and visitors alike to taste the amazing food America has to offer.
Southern comfort food is at the heart of American culture. From slow roasted meats and pulled pork to fried chicken, these are the kind of foods that take you straight back to your childhood. They were comfort foods you couldn't get enough of growing up – almost as good as a hug from your grandma!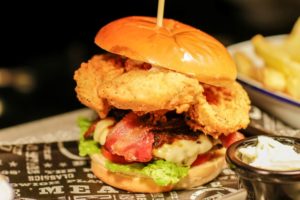 Take fried chicken, for example. This is the ultimate comfort food – shall we tell you why? There are so many ways you can eat fried chicken: in a burger, on a sweet, soft waffle drenched in maple syrup, or with a side of crispy skin on fries. But where can I get all these options? Don't panic – you can get all of these here at The Smoke Haus in Cardiff! It is southern comfort brought right to your front door! To celebrate the amazing flavours of the south, we've named one of our most delicious burgers 'Southern Comfort' – a beef burger topped with fried chicken, bacon and cheese.
Who can resist?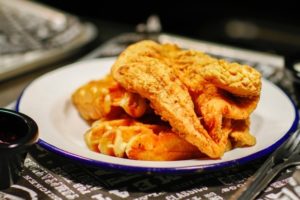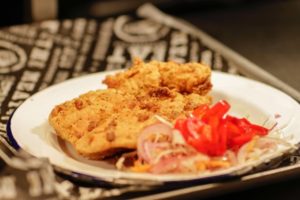 Tell us what your favourite southern comfort food is!