Did you know it can take up to 200 years for a plastic straw to break down? This means that the first plastic straw introduced in the 1960's will still be somewhere on earth! A pretty unbelievable fact!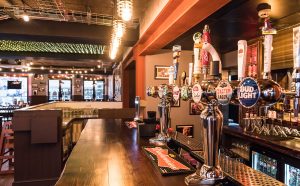 As you may notice, here at The Smoke Haus we do love (as we know most of you all do too!) a tipple to wash down our great American BBQ flavours but recently, on a long car journey back to Swansea, Smoke Haus Director Owen & Swansea General Manager Sean got talking about The Smoke Haus, straws, the plastic waste they generate and the effect this has on the environment and decided we should take action! Fair play chaps!
As a result, we have decided to introduce 'The Smoke Haus No Straws Policy' and our drinks will no longer be served with plastic straws at all of our restaurants in, starting now! No messing about here!
Here is what Swansea General Manager Sean had to say about the new policy – 'After seeing so much about it on various social media pages I thought that it would be something that we had to get behind. The amount of straws that I see get thrown away after a single use just in our Swansea branch alone is worrying. Hopefully, we will see an increase in businesses getting behind this, not only in the UK but world wide.'
Straws will still be available upon request (we aren't that mean!) but if you don't NEED one then please consider the environment before asking one of our lovely team!
For those about to drink…We Salute You!