The old saying goes 'What goes on tour stays on tour' however here at The Smoke Haus we aren't too big on secrecy so we thought we'd tell all about our first outdoor catering street food adventure last week!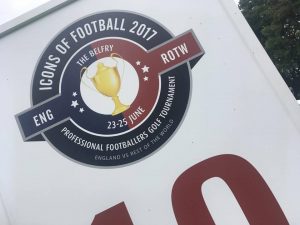 Over the weekend of Saturday 24th June & Sunday 25th June we headed over to The Belfry in Sutton Coldfield for The Icons of Football Golf Series competed in Ryder Cup format as England took on The Rest of the World with some huge stars of the game taking part! On the green were legends such as Teddy Sheringham, Gabriel Batistuta, Pep Guardiola, Dwight Yorke, Peter Schmeichel, Nemanja Vidic, Robbie Fowler, Ryan Giggs & many, many more with the teams captained by Golfing heroes Darren Clarke & Lee Westwood. It's fair to say we were more than a little bit excited! The thought of current Manchester City manager & Barcelona legend Pep Guardiola devouring a BBQ Brisket Bun anyone…?
We arrived on site in the midweek to prepare and after much sweat & the occasional bit of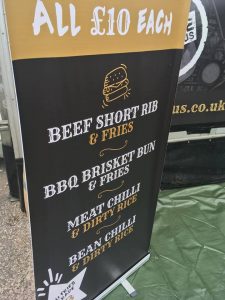 light swearing (mentioning no names!) we were ready for action and the opening tee on Saturday morning looking super fly!
Our BBQ street food menu was made up of some of the classic Smoke Haus components that make us the best BBQ Restaurant
around! BBQ Brisket in a Bun, Beef Short Rib & Meat or Bean Chilli with Dirty Rice. We saw some happy faces getting stuck into these tasty treats over the weekend and received some brilliant feedback from attendees and event staff alike!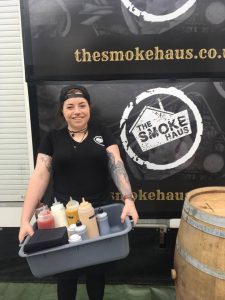 Our first venture into outdoor catering was certainly an experience and many lessons were learned along the way but we had a fantastic time taking our brand & fantastic food on the road for the first time.
When's the next one we hear you ask? Watch this space! One thing is for certain though, we've definitely caught the BBQ street food bug!