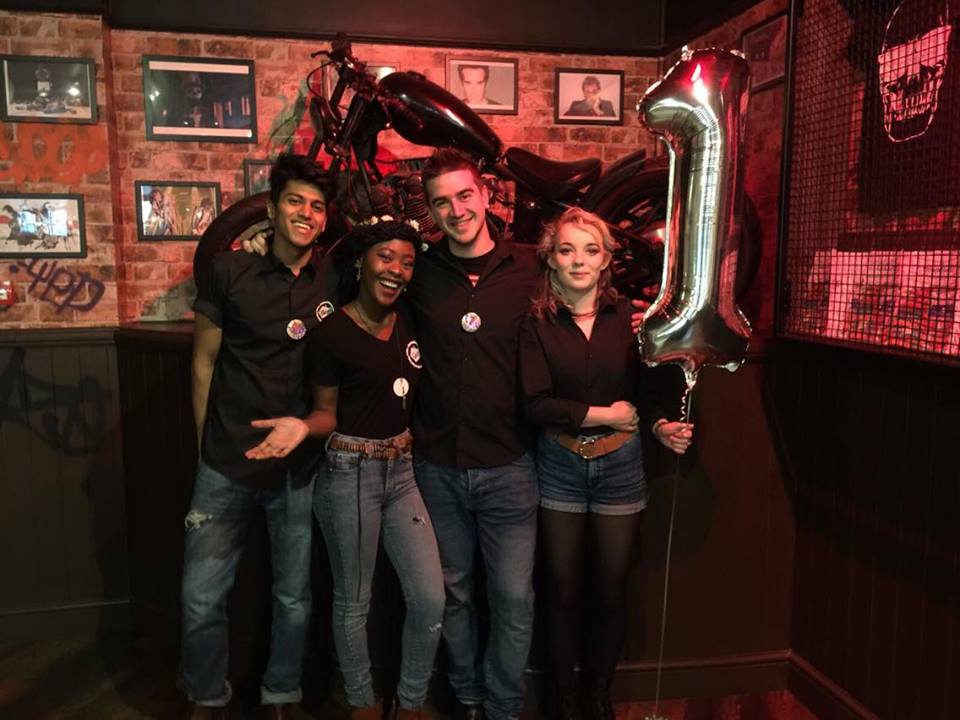 Dig out the bunting and cake because on Saturday 11th June 2017 our Birmingham restaurant officially became 1 years old and what an unbelievable year it has been! It hasn't ALWAYS been plain sailing but we've had a fantastic first year in Brum and we continue to go from strength to strength and the city definitely has that warm homely feeling that we love!
Of course no 1st birthday is complete without a full scale Haus Party so we pulled out all the stops for the big day itself in true Smoke Haus style!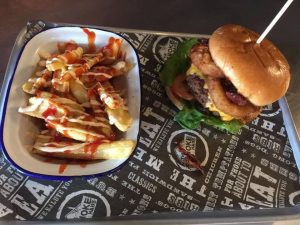 First up, our Birmingham Birthday Burger one day only special 'The Onion Haven' comprised of a delicious 8oz beef burger, onion rings, pulled pork & sweet sauce served with dirty fries! Needless to say it flew out off the shelves…some reports said it's up there with some of the best burgers we've ever produced, some statement considering our already ridiculously high standards!
Secondly, for our 100th customer of the day we gave away a free bottle of bubbly to celebrate along with us. Shout out to Steve & his family who were the lucky recipients and a pleasure all afternoon! Thanks Steve we salute you!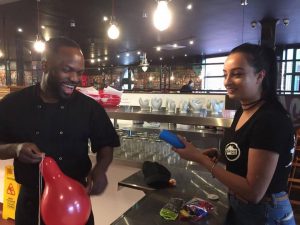 Finally, no party is complete without decorations and it's fair to say our legendary Head Chef Sila's skills definitely lie in the BBQ restaurant meat smoking sector more than the birthday bunting sector but good effort anyway Sila!
Finally, a huge thank you to everyone who has made us feel so welcome in our first year in Birmingham including all of our wonderful staff, partners (special shout out to our European Champ super fan Sam Eggington), suppliers and most importantly our incredible customers who make us what we are! We salute every last one of you!
So here's to many more Birmingham birthdays! Now where's our beer….?