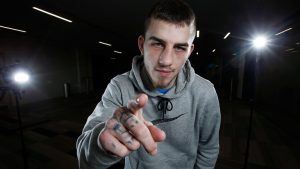 We are delighted to announce that we will be in Birmingham hero Sam Eggington's corner ahead of the big fight in Brum on Saturday 13th May at Barclaycard Arena.
We have been keen followers of Sam's progress for some time now due to our love of Boxing & Sam's love of our food (he has visited our Birmingham restaurant on more than one occasion! we know you need that protein Sam!) so it made perfect sense to officially join Team Eggington before he takes on the biggest challenge of his career to date against Ceferino Rodriguez.
From all of us at The Smoke Haus, good luck Sam! We salute you.